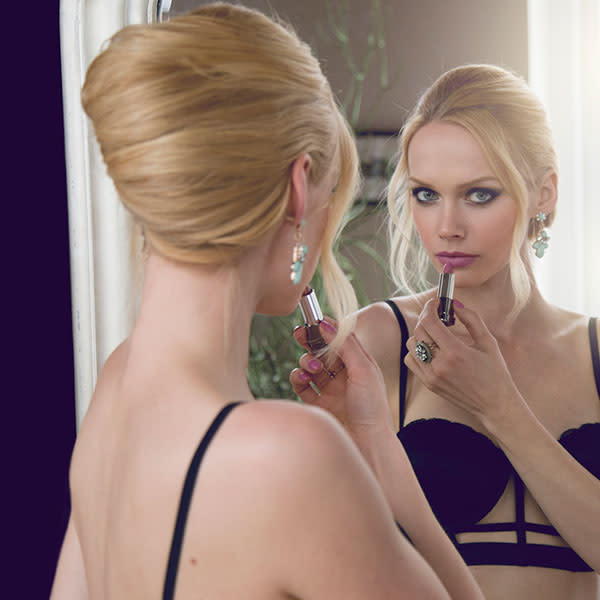 YOUR MAY MAKEUP COLLECTION
4 to 5 full-sized premium products,
handpicked by your personal stylist.
First month $40.00
$36.00 thereafter *
Subscribers receive monthly collections and can cancel or skip anytime.
Let's Get Started
MAY MAKEUP COLLECTION
At Wantable, summer means sassy sandals, boho accessories, and brand new makeup! We're keeping things simple yet stunning with some of our favorite products this season.

New for summer is Fran Wilson's innovative Moodmatcher Luxe Twist Sticks. This unique lip formula instantly reacts with your lips to create a one-of-a-kind shade that's perfected suited to your mood. Best off all, they're loaded with Vitamin E and Aloe Vera to hydrate while lasting 12 hours. Summer is the perfect time for mineral makeup, so we're bringing Terre Mére to the party with beautiful color cosmetics that are also great for your skin. If you prefer your makeup a little on the creamy side, you'll love Au Naturale's bronzer stick and créme highlighter. Finally, we have Tarina Tarantino's Gem Glosses to add a little jewelry to your lips.

We have all these gorgeous products and more, so click above to take the style quiz and let our stylists select some incredible products for your May Makeup Collection.
Step One

Answer a few questions so we can match you with the perfect products.

Step Two

Receive 4-5 premium products handpicked by your in-house stylist.

Step Three

Keep what you love, return what you don't. It's simple & hassle free!